For Post 600 it had to be something special. Something with the richness of high fantasy, and great beauty, and so forth -- and a piece that took some considerable time, and skill. This one seems to fit the bill. It has an almost classical feel, reminding you of the paintings which were produced in the late nineteenth century, illustrating the collections of Irish mythology which were being compiled at the time, before the stories were lost forever. I'm thinking of the work of Lady Gregory, obviously.
Here's the same piece, recut as a bookcover:
And because we're having a birthday of sorts here ... I have an ebook for you...
MEL KEEGAN: Ballads and Verse, illustrated by Jade. Poet and artist collaborated on a work of beauty, an amalgam of verse and art. Part of the book was released before, for Christmas 2004 ... parts of it have never been seen before. It's a big download! Because of the weight of artwork, the file size is about 12MB -- and we can't compress it any further, guys, because the artwork suffers too mjuch. But it'll be well worth the download. All the verse from the 2004 issue is included, plus the sonnet from
The Swordsman
and the two long ballads, The Voice of the South Wind, and On the Full Moon of September (always leave 'em chuckling). Here are a couple of screencaptures: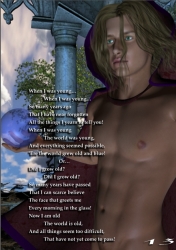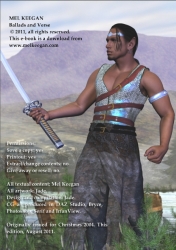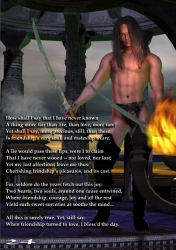 If you can be patient while 12MB comes down to you ...
click here to download
and -- enjoy!
In the meantime, this guy is well worth a look at full size: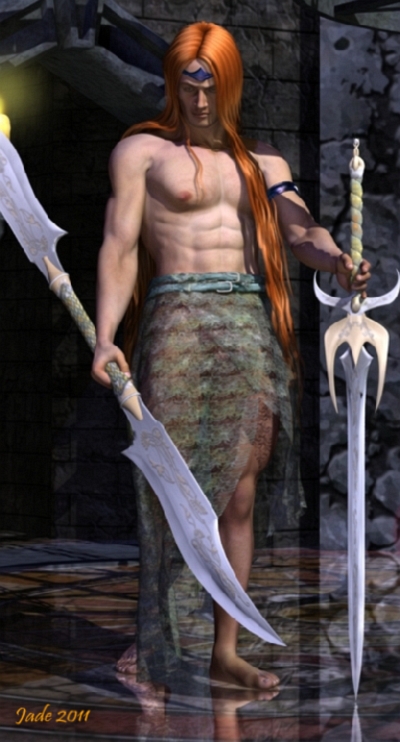 Happy post 600!
Jade, 23 September